Uber - How much can a driver make on a 300 mile trip?
if u take a Uber out of state like 300 miles what would u make for the ride. 
The Guru Take
Uber traditionally has had trip limits. Without it? Let's do the math.
(Post title updated by moderator to reflect the question.)
Traditionally, the limits enforced by Uber and Lyft, have prevented you from taking extremely long trips. Uber rides, for example, automatically can come to an end after 4 hours. Traveling at an average speed of 60 mph, that would be about 280 miles.  (Lyft also has a limit at 100 miles.)  Check this link: Is there a maximum distance, duration or hours the driver will bring you? 
Uber has recently lifted this limit (in most markets), but let's be safe and take a 200 mile trip, from Eau Claire WI to Green Bay, WI.  That will take about 3 hours, and it will net you $250~$300 assuming UberX.  (RideGuru estimate here.)  You will have to subtract your expenses, of course, and using a rough rule of thumb by Uber drivers that they net $1 per mile, you can be making $200 on that trip.  That isn't shabby for a 3 hours of driving!
However, there is one big caveat  You also have to drive back.  That would be another 200 miles of fuel and wear (and time).  If you are 200 miles from your home, you have most likely driven out of your normal coverage area, meaning you probably cannot pick up a ride at the destination either. (Even if you could, the chance is slim you will find someone who wants to go to your original city.  Hence, you have to also take that into account.
Speaking of long drives, have you heard this recent story? A man had a 300-mile trip while passed out in the back of an UberXL.  $1635 after a 2x surge.
Drunk man hit with $1,635 Uber bill after 300-mile trip from West Virginia to New Jersey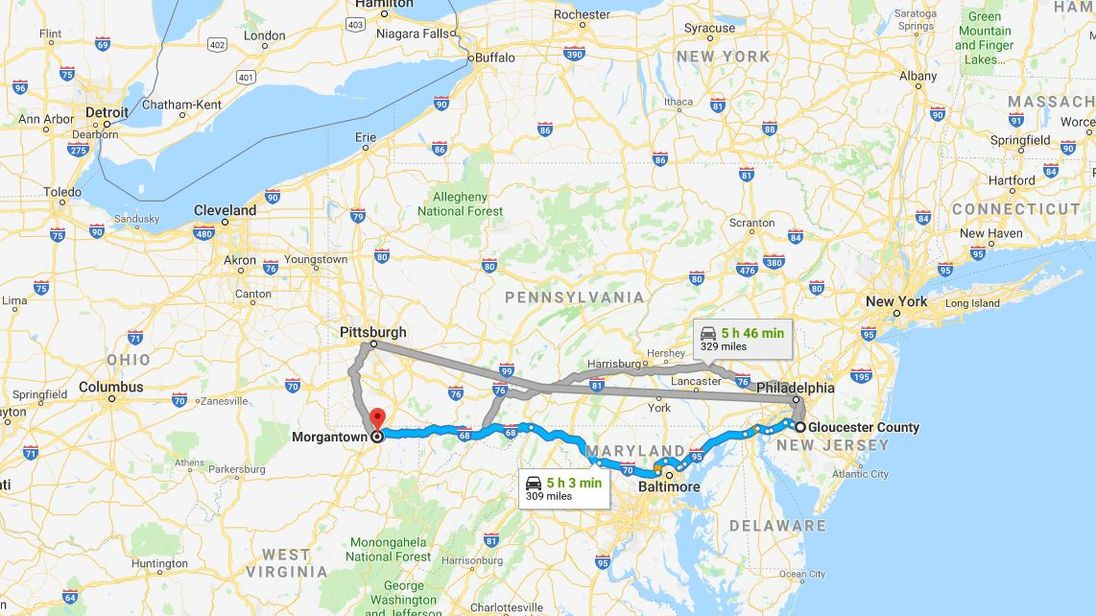 Uber Driver, CEO of TaxiFareFinder and Unleashed, LLC