Can Uber drivers put advertising in their cars? What about rooftop ads like ...
Can Uber drivers put advertising in their cars? What about rooftop ads like taxi do?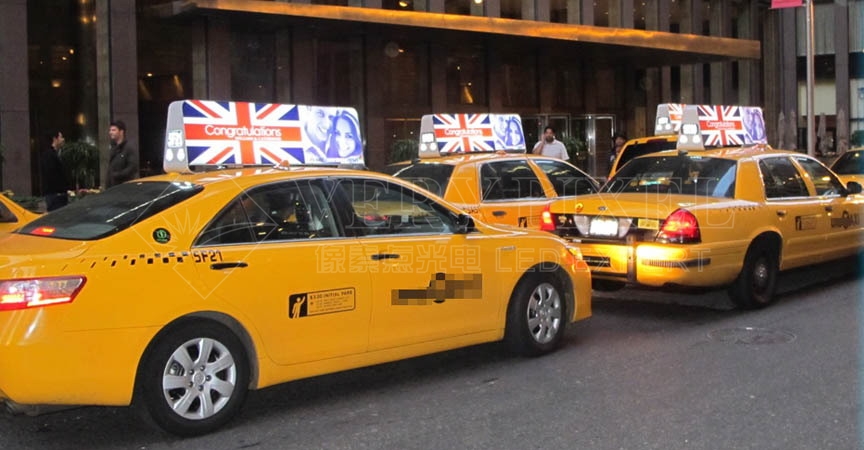 The Guru Take
Yes from Uber (with caveats). Potentially no from local laws. Depends for smaller rideshare companies.
Let's start with the inside of your car.  At the time of this writing, Uber or Lyft does not have rules on whether you can advertise inside your cars.  You can have stickers, flyers, pamphlets, one of those electronic ad units, etc.  While taxis often have ads managed by fleet owners, most rideshare companies cannot enforce this as they do not own your vehicle and you are an independent contractor.
Uber loves the current arrangement of having drivers as contractors for various reasons, but this is being disputed in states like California.  If thiis arrangement changes, the advertising rules may also change.
Now with smaller rideshare companies, they may actually own their fleet and the drivers could be employees.  In those cases, the company would likely have the power to dictate what is being advertised on your car or not.
With the rooftop ads?  Similar rules and concepts apply as above. Since it's your own car, you can advertise on your car as long as you are following local laws.  I would check with your DMV or even police station or city hall.  Many states and cities do regulate mobile advertisements and what appears on your car. 
UPDATE: Uber has now included a clause in the vehicle requirements that you are not allowed to have "commercial branding" on the outside of the vehicle.  This can be taken in different contexts, so you may not want to contact Uber to double check.  Relevant article here:  https://ride.guru/lounge/p/if-my-vehicle-is-wrapped-in-an-advertisement-can-i-still-use-this-car-for-uber-x
Lastly, the article below isn't specific to Uber and rideshares, but it definitely applies.  It also talks about how you may have to register your car as a commercial auto and how you may not be able to park everywhere.  Take a look.
http://blogs.findlaw.com/free_enterprise/2012/05/think-twice-before-advertising-on-your-car.html
Uber Driver, CEO of TaxiFareFinder and Unleashed, LLC