How do I know if the Uber driver is who he says he is?
The Guru Take
Driver identity is important. Check his/her name, photo and vehicle info. Also "Real-Time ID Check" for driver. Finally, check out Uber Beacon.
One of the safety measures of Uber is that you know who will be driving you.  The driver cannot drive anonymously, and his information as well as the vehicle's is shared with you.  (In fact, Uber driver cannot use an alias either.  The first name MUST be his or her real name on the driver's license.
Upon calling a ride When you request a ride, the Uber app sends your request to nearby drivers. After you've been assigned a driver, Uber sends you information about the vehicle and driver headed to your pickup location.
Verify the vehicle/driver. Tap the bar that includes the driver's name, photo, and vehicle. This displays a photo of your driver along with the vehicle's make, model, and license plate number.   As the car approaches, check the make and model, and then match the license plate.  Once you are in the vehicle, you can match the driver with his or her picture in the app.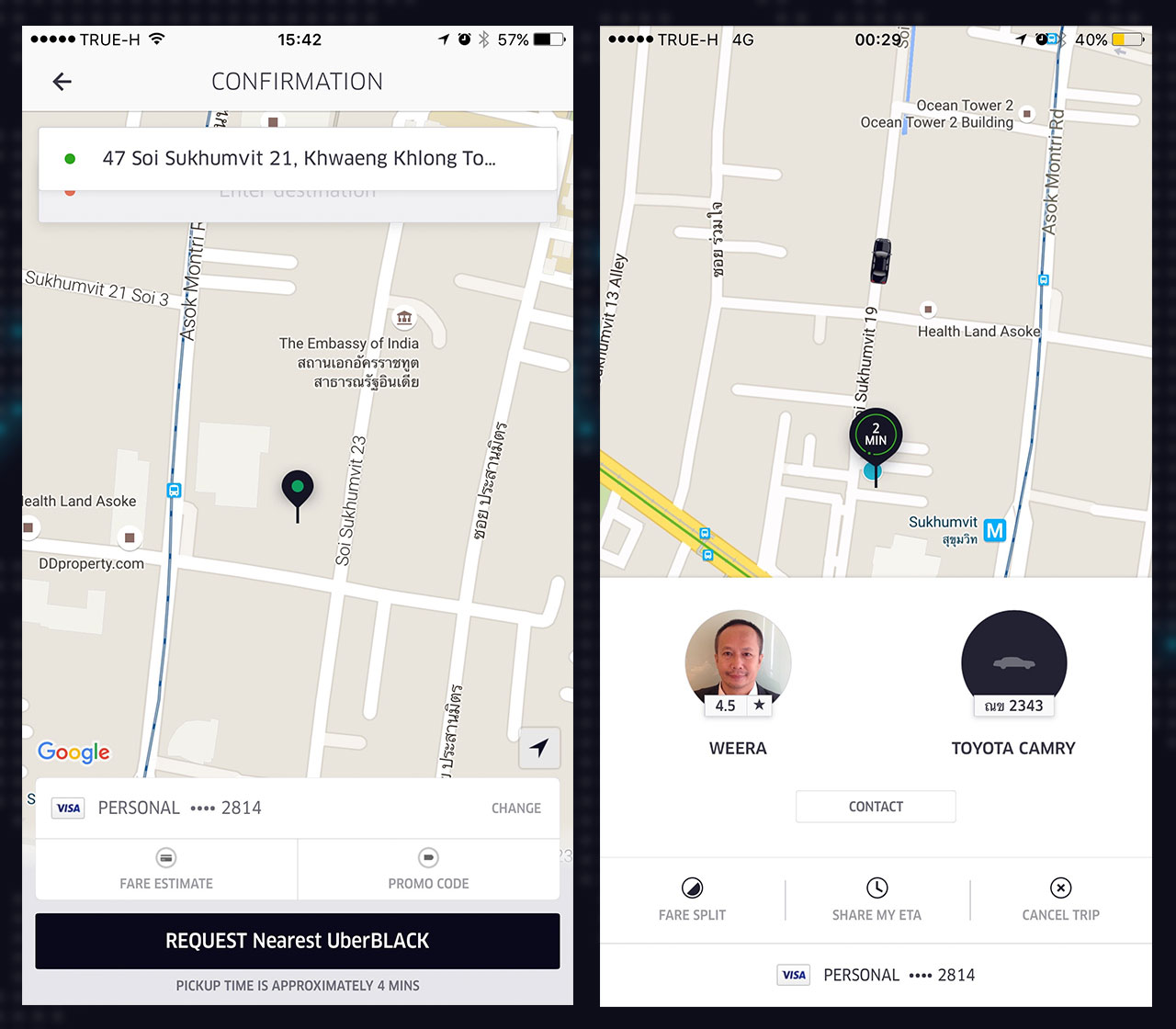 In most juristdictions, Uber and Lyft both require the driver to display the Uber or Lyft sticker on their front windshield.  You may want to check that too.
Car info matches, but what about the driver?  Uber's "Real-Time ID" Feature:  In order to prevent fraud where different people may be sharing and driving the same car (and hence Uber account), Uber has been employing a feature called "Real-Time ID Check."  This is a mechanism built into the Uber Driver app where drivers need to validate their identify by taking selfies of themselves. Then the facial-recognition feature will identify the driver and determine if he is who he say he is. They can be prompted at a beginning of a shift or asked during a shift. (For more informatino, click here: https://eng.uber.com/real-time-id-check/)
Uber Beacon - "Uber Beacon" is the light that shines on driver's windshield.  As the assigned passenger, you can specify within your app the color of the light using this feature.  Limited to drivers who support them.  More information here: What are Uber Beacons? Does it help me identify my driver?
Uber Driver, CEO of TaxiFareFinder and Unleashed, LLC